ACM SRC Grand Finals Candidates, 2013 - 2014
2014 Grand Finals Judges
Adithya Pal - IBM
Ajay Mahimkar - AT&T
Akila Gothandaraman - University of Pittsburgh
Antonia Collis - The University of Edinburgh, UK
Barbara Owens - TDS
Boyana Norris - University of Oregon
Brent Hailpern - IBM Research
Christoph Bockisch - University of Twente
Cindy Hood - Illinois Institute of Technology
Davide Di Ruscio - Universita degli Studi Dell'Aquila
Debra Burhans - Canisius College
Donal Fitzpatrick - Dublin City University
Douglas Baldwin - SUNY Geneseo
Erik Altman - IBM
Gabriele Jost - Supersmith
Hamid Pirahesh - IBM Almaden Research Center
Hidehiko Masuhara - Tokyo Insitute of Technology
Jack Davidson - University of Virginia
James Kiper - Miami University, Ohio
Jeffrey Nichols - IBM Almaden Research Center
Joan Krone - Denison University
Joseph A. Konstan - University of Minnesota
Judith Bishop - Microsoft Research
Kaoutar ElMaghraoui - IBM
Kelly Shaw - University of Richmond
Kevin Almeroth - UC Santa Barbara
Laurie Williams - North Carolina State University
Lawrence D'Antonio - Ramapo College
Lei Ye - University of Arizona
Liang Gou - IBM Almaden Research Center
Maja Vukovic - IBM Research
Marc Olano - University of Maryland, Baltimore County
Maria Gini - University of Minnesota
Mirela Damian - Villanova University
Miroslav Velev - Aries Design Automation
Natasa Miskov-Zivanov - Carnegie Mellon University
Neil Spring - University of Maryland
Pam Cutter - Kalamazoo College
Prasenjit Sarkar - IBM
Raja Kushalnagar - Rochester Institute of Technology
Ramon Canal - Universitat Politecnica de Catalunya
Renee Bryce - Utah State University
Srinivas Katkoori - University of South Floria
Stephanie Ludi - Rochester Institute of Technology
Susan Wang - Mills College
Tao Xie - University of Illinois at Urbana-Champaign
Thomas Zimmerman - Microsoft Research
Todd Gamblin - Lawrence Livermore National Laboratory
William Brinkman - Miami University, Ohio
Wenye Wang - North Carolina State University
Xiaoming Li - University of Delaware
Yao-wen Chang - National Taiwan University
Students can gain many tangible and intangible rewards from participating in one of ACM's Student Research Competitions. With a generous sponsorship of $120,000 per competition year from Microsoft, the ACM Student Research Competition is an internationally recognized venue enabling undergraduate and graduate students to earn:
Awards: cash prizes, medals, and ACM student memberships
Prestige: Grand Finalists and their advisors are invited to the Annual ACM Awards Banquet, where they are recognized for their accomplishments
Visibility: opportunities to meet with researchers in their field of interest and make important connections
Experience: opportunities to sharpen communication, visual, organizational, and presentation skills in preparation for the SRC experience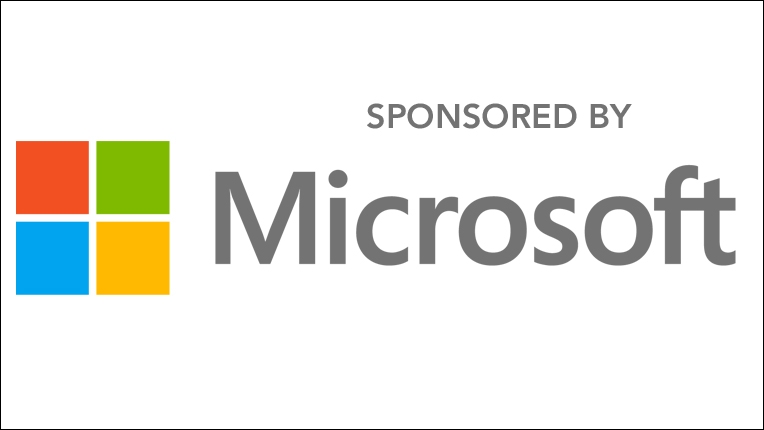 Swarnendu Biswas, Thomas Degueule, Christopher Theisen and Jeevana Priya Inala were the 2016 Grand Finals winners of ACM's Student Research Competition. The SRC Grand Finals are the culmination of a year-long competition that involved more than 300 computer science students presenting research projects at 22 major ACM conferences.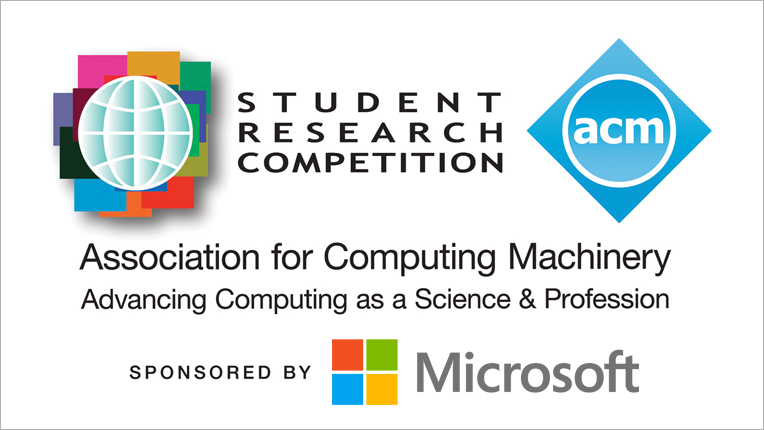 Swarnendu Biswas, Thomas Degueule, Christopher Theisen and Jeevana Priya Inala were the 2016 Grand Finals winners of ACM's Student Research Competition. The SRC Grand Finals are the culmination of a year-long competition that involved more than 300 computer science students presenting research projects at 22 major ACM conferences.
[News release]