ACM SRC Grand Finals Candidates, 2015 - 2016
2016 Grand Finals Judges
​Anne Koziolek - Karlsruhe Institute of Technology
Alfonso Pierantonio - University of L'Aquila
Aris Gkoulalas-Divanis - IIBM Dublin Research Lab
Arnon Sturm - Ben-Gurion University Of The Negev
Bo Brinkman - Miami University Ohio
Boyana Norris - University of Oregon
Brent Hailpern - IBM Research
Chris Gniady - University of Arizona
Cigdem Sengul - Nominet
Cindy Hood - Illinois Institute of Technology
Clayton H. Lewis - University of Colorado
David Lo - Singapore Management University
Fatma Mili - Purdue University
Douglas Baldwin - SUNY Geneseo
Geri Georg - Colorado State University
Harald Storrle - Danmarks Tekniske Universitet
Helen Nicole Kostis - NASA GESTAR/USRA
Houari Sahraoui - DIRO, Universite De Montreal
Ivan Porres - Abo Akademi University
Jack Davidson - University of Virginia
Jeff Gray - University of Alabama
Jeff Lait - Side Effects Software Inc.
Joan Krone - Denison University
Joseph A. Konstan - University of Minnesota
Judith Bishop - Microsoft Research
Kelly Shaw - University of Richmond
Khaled Ibrahim - Lawrence Berkeley National Lab
Lawrence D'Antonio - Ramapo College
Lei Ye - University of Arizona
Lior Limonad - IBM
Mark Elendt - Side Effects Software Inc.
Martina Seidl - Johannes Kepler University Linz
Massimiliano Di Penta - University of Sannio
Mira Balaban - Ben-Gurion University of the Negev
Miroslav Velev - Aries Design Automation
Navendu Jain - Microsoft Research
Pam Cutter - Kalamazoo College
Paolo Bellavista - University of Bologna, Italy
Paul Bogdan - University of Southern California
Raja Kushalnagar - Rochester Institute of Technology
Ramon Canal - UPC
Sara Sprenkle - Washington and Lee University
Spiros Antonatos - IBM Ireland Research Lab
Steffen Zschaler - King's College London
Stepanie Ludi - Rochester Institute of Technology
Thomas Fritz - University of Zurich
Tien N. Nguyen - Iowa State University
Todd Gamblin - Lawrence Livermore National Laboratory
A joint venture of ACM and Microsoft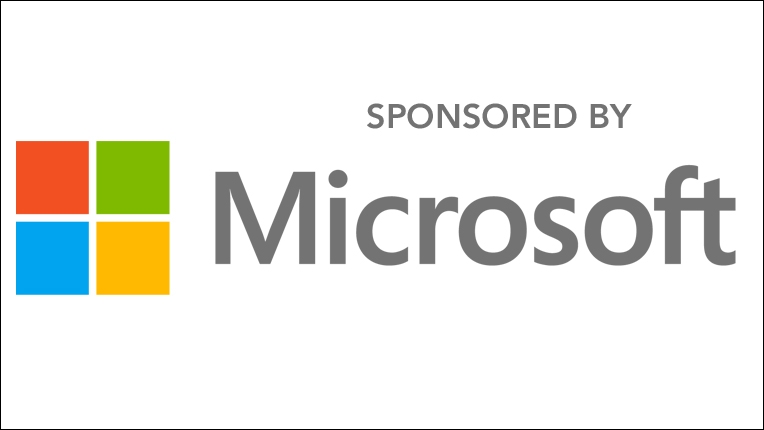 Swarnendu Biswas, Thomas Degueule, Christopher Theisen and Jeevana Priya Inala were the 2016 Grand Finals winners of ACM's Student Research Competition. The SRC Grand Finals are the culmination of a year-long competition that involved more than 300 computer science students presenting research projects at 22 major ACM conferences.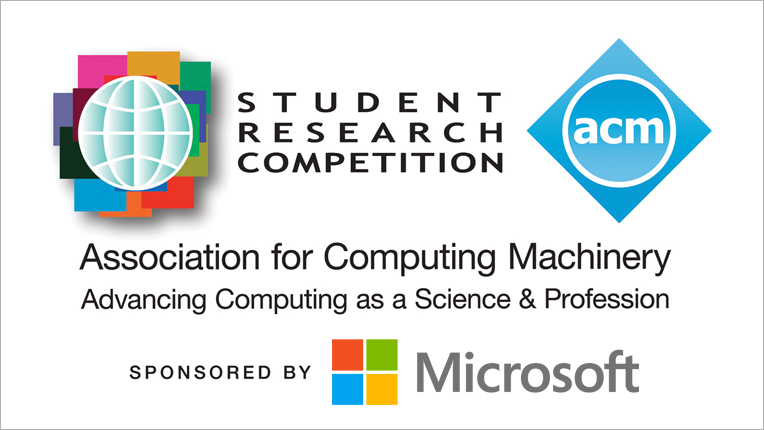 Awards & Recognition
About two weeks left until the deadline for ASSETS'16 SRC!
If you are an undergraduate or graduate student working on accessible computing or assistive technologies, we invite you to submit a two-page contribution to the ASSETS 2016 Student Research Competition (SRC).
This year's ASSETS conference is taking place in Reno, Nevada, USA from October 24th to 26th, 2016.
Submission deadline for the SRC is 24 June 2016.