For Student Participants – Information You Should Know About the SRC
Congratulations on being invited to an ACM Student Research Competition.

Here is some important information

SRC Travel Award
ACM's SRC program covers expenses up to $500 for all students who participate in an SRC. The kinds of conference expenses that are acceptable include:
Transportation expenses (air, rail, bus, taxi, car service, car rental, parking); If you're driving your own car, you can expense .56 cents per mile as of January 1, 2021. Please note this rate generally changes annually.
Meals, hotel, tips
Supplies for poster development, poster shipment, etc.
Conference registration

You will be reimbursed once we receive your SRC Travel Expense report form along with receipts for all expenses above $25.

Posters
Please see this article for guidance on posters. Remember that each conference may have additional specifications for posters. Sometimes you can elect to have your submission sent to the chair of a separate student contest that takes place at the same conference.

Judging Criteria
Abstracts are judged on the motivation of the research; background work; approach; and results and contribution. The first and second rounds of the SRC are evaluated based on quality of oral and visual presentation; research methods; and significance of contribution. Click here for additional information.

Grand Finals Information
The first place undergraduate and graduate(Masters or PhD program) winners from all SRCs for the program year compete in the Grand Finals. Students must submit to ACM headquarters an overview of their research that adheres to the format of problem & motivation, background & related work, uniqueness of the approach, and their results & contributions. This submission must be in PDF format with no external links or external style sheets and should not exceed 4,000 words and 5 printed pages.

Evaluations are conducted online by faculty and/or industry professionals associated with the ACM SRC Committee. Winners are announced in time for ACM's Awards Banquet, usually held in June. ACM will pay the expenses for award winners.

View papers from the current Grand Finals candidates.

Winners
To see names and submissions of SRC winners, please click here.
Students can gain many tangible and intangible rewards from participating in one of ACM's Student Research Competitions. The ACM Student Research Competition is an internationally recognized venue enabling undergraduate and graduate students to earn:
Awards: cash prizes, medals, and ACM student memberships
Prestige: Grand Finalists and their advisors are invited to the Annual ACM Awards Banquet, where they are recognized for their accomplishments
Visibility: opportunities to meet with researchers in their field of interest and make important connections
Experience: opportunities to sharpen communication, visual, organizational, and presentation skills in preparation for the SRC experience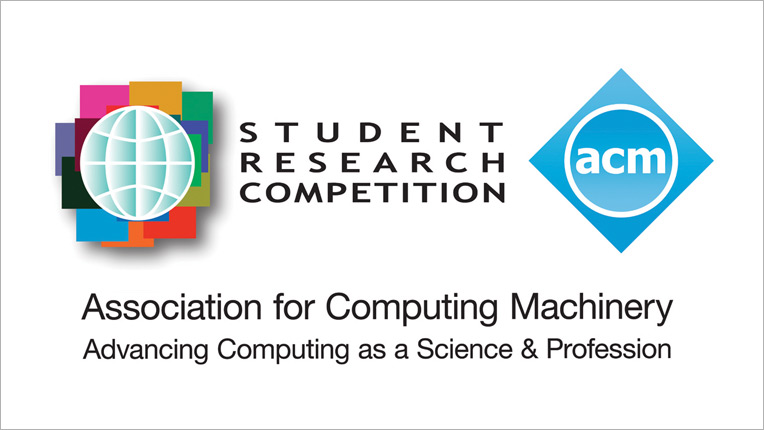 "Participating in the SRC allowed me to discuss the finer points of my research with professionals from my community, which has given me confidence in mapping out the final stages of my PhD."

— Mark Zarb, University of Dundee
SPLASH 2012 SRC