ACM SRC Grand Finals Candidates, 2018 - 2019
2019 Grand Finals Judges
​Dr. Laurie Williams - N.C. State University
Douglas Baldwin - SUNY Geneseo
Dr. Evelyne Viegas - Microsoft
Aderonke Thompson - Federal University of Technology
Arnon Sturm - Ben-Gurion University
Aromeh Junior Gabriel - Ben-Gurion University
Balaji Ganesan - IBM
Bernd Mohr - Juelich Supercomputing Center
Bo Brinkman - Google
Brent Hailpern - IBM Research
Chris Gniady - University of Arizona
Christoph Bockisch - Philipps-Universitat Marburg
David Lo - Singapore Management University
Davide DiRuscio - Università degli Studi dell'Aquila
Erik Altman - IBM
Erika Varis Dogget - The Walt Disney Company
Fumso Alowolodu - Federal University of Technology
Gennady Pekhimenko - Carnegie Mellon University
Giridhar Mandyam - Qualcomm Innovation Center
Gustavo Soares - Federdal University of Campina Grande
Hai Ah Nam - Los Alamos National Lab.
Haipeng Cai - Washington State University
Hamid Pirahesh - IBM
Jeff Lait - Side Effects Software Inc.
Jennifer Sartor - Ghent University
Jessica Young Schmidt North Carolina State University
Joan Krone - Denison University
Jun Sun - Singapore Management University
Larissa Dos Santos Romualdo - University College London
Lei Ye - University of Arizona
Lizbeth Escobedo - CETYS Universidad
Mani A - International Rough Set Society
Marc Olano - University of Maryland, Baltimore
Mark Elendt - Side Effects Software Inc.
Mercan Topkara - JW Player
Miroslav Velev - Aries Design Automation
Mona Lisa Pickney - Nike, Inc.
Moustafa Youssef - Alexandria University, Egypt
Natasa Miskov-Zivanov - University of Pittsburgh
Navendu Jain - Microsoft
Niki Vazou - University of California, San Diego
Olayinka Jinadu - Rufus Giwa Polytechnic
Olga Baysal - Carleton University
Otasowie Iyare - Federal University of Technology
Paolo Bellavista - University of Bologna, Italy
Ramon Canal - Universitat Politecnica de Catalunya
Ren-Shuo Liu - National Tsing Hua University
Sally Wahba - NetApp
Stephan Krusche - Technical Universit of Munich
Stephanie Ludi - University of North Texas
Tobias Pape - University of Potsdam
Vijayalakshmi Saravanan - University at Buffalo
Zhaojun Yang - Facebook, Inc.
Publish Your Work
ACM's prestigious conferences and journals are seeking top-quality papers in all areas of computing and IT. It is now easier than ever to find the most appropriate venue for your research and publish with ACM.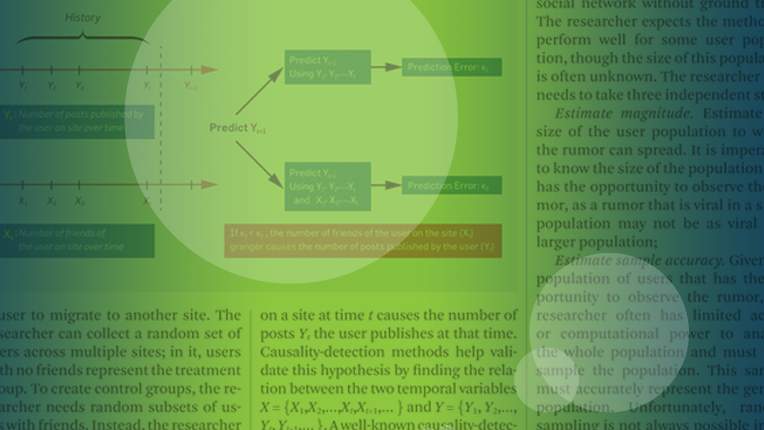 You can use your technical skills for social good and offer volunteer support on software development projects to organizations who could not otherwise afford it. SocialCoder connects volunteer programmers/software developers with registered charities and helps match them to suitable projects based on their skills, experience, and the causes they care about. Learn more about ACM's new partnership with SocialCoder, and how you can get involved.